Mexico City is a destination full of culture, tradition and history that is characterized by a nightlife as varied and striking as the daytime. From a stroll down Masaryk Street to a romantic picnic in the Chapultepec forest, in Mexico City you can enjoy different activities after sunset, which will definitely make you fall in love with this city.
So, if you can't think of what to do after a delicious dinner, here's a list of 5 activities in Mexico City that might interest you: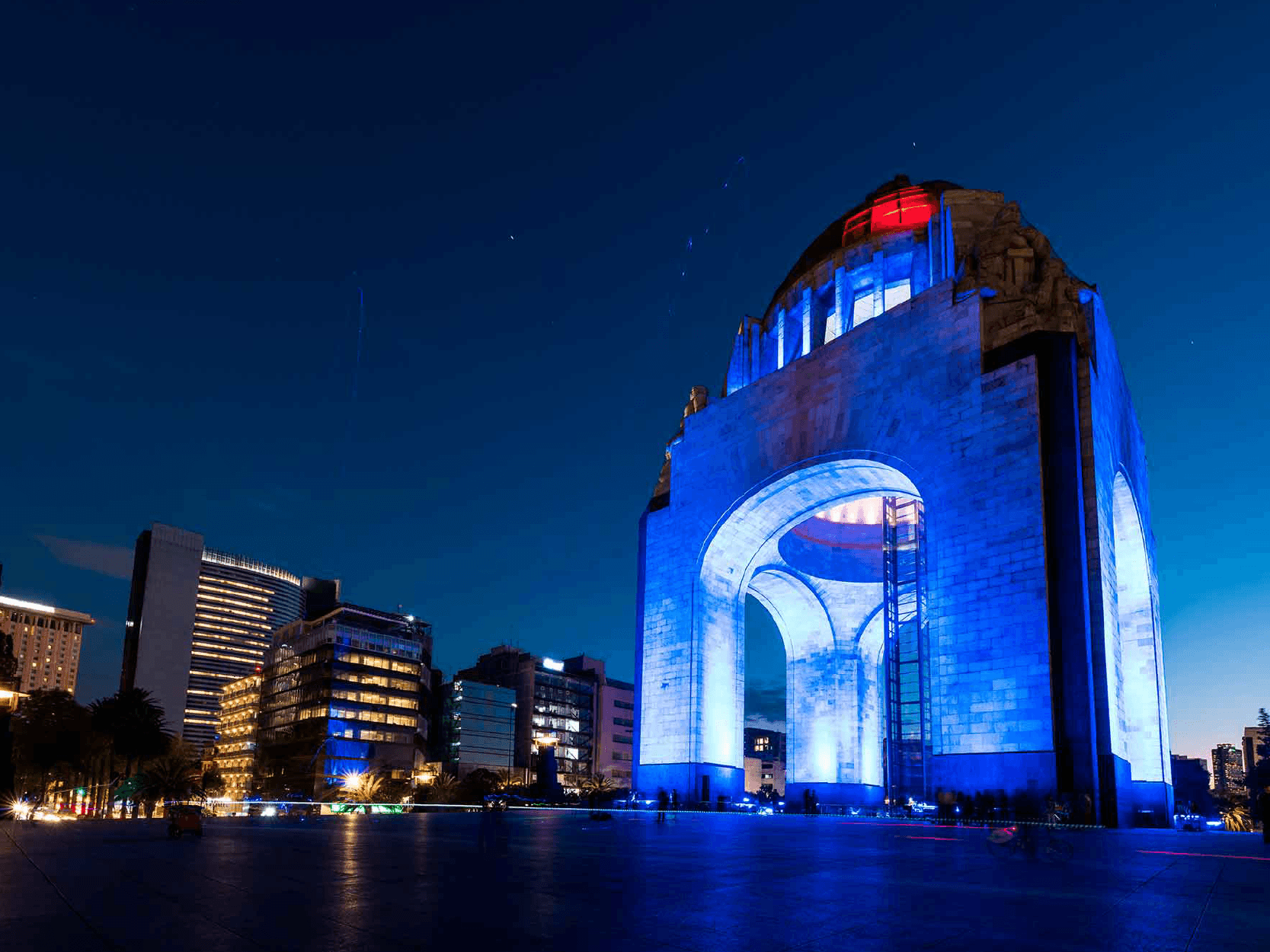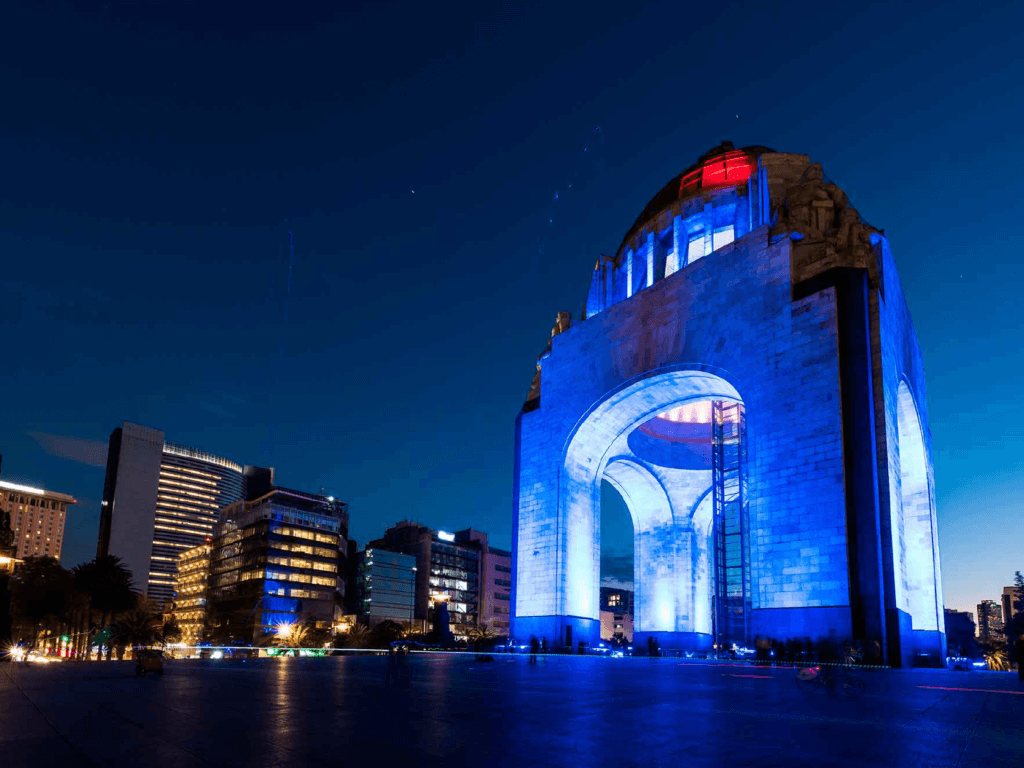 Tequila and Mezcal Museum
This activity is for adults, since as the name says, it is dedicated to the process of elaboration, distribution and consumption of tequila and mezcal. Here you will learn about two of the three most iconic and representative alcoholic beverages of Mexican gastronomy through tequila and mezcal tastings, temporary exhibitions, lectures and more. The museum is not very large, so we suggest you take into account that it will not take more than two hours, unless you opt for a guided tour behind closed doors, whose cost varies depending on the size of the group, date of the visit and language in which it is conducted.
Where: Plaza Garibaldi s/n, Centro, Cuauhtémoc.
When: Everyday from 14:00 to 21:00 hrs. 
Cost: General admission $60, students, teachers and seniors $45. 
Lucha Libre!
In the famous Arena Mexico you will find the cathedral of wrestling not only in the CDMX, but in Mexico. In this building, built in 1956 and part of the modern history and entertainment of the country, you can live a unique experience full of adrenaline. With performances two days a week you can enjoy a show of lights, colors and masks like nowhere else in the world, in its most authentic form. It is an activity suitable for everyone.
Where: Dr. Lavista 189, Doctores, Cuauhtémoc.
When: There are performances on friday nights and sunday afternoons. You can check their schedules and billboards at the CMLL website.
Cost: Admission price varies depending on the event, the day and the seat you choose. 
Witches Bar
A bar like no other, led by women who experiment with flavors inspired by the herbalism and traditional remedies of mexican witches. It is even number 64 on The World's 50 Best Bars list. The décor complements the menu, as both portray an aura of mysticism and intimacy. Their mixology is incredibly unique, as they use ingredients such as sage infusion, olive oil and lemon verbena, orange blossom and many more, and are driven by a pub-style cuisine. No matter what drink you choose, you will be amazed by the diversity of flavors as a result of the experimentation of the talented women behind this impressive bar. An ideal place to meet new people. Not suitable for minors. 
Where: La Casa de Las Brujas, Rio de Janeiro 56 Local B, Roma Norte.
When: Tuesday to saturday from 17:00 to 2:00 hrs. Sundays from 17:00 to 0:00 hrs. 
Cost: $500 on average per person. 
Cathedral Terrace
In this place you can enjoy a beautiful view from its terrace. Located in the very Historic Center, it is a space that has the privilege of having such an iconic architecture, belonging to the colonial era. Besides having an incredible view, it is a bar that offers a wide variety of drinks and has a quiet atmosphere in which there are usually many foreigners, so you can meet people from all over the world.
Where: República de Guatemala 4, Centro.
When: Sunday to thursday from 1:00 pm to 11:00 pm. Fridays and saturdays from 2:00 pm to 0:00 am. 
Cost: Prices per drink can vary from $120 to $220. Average consumption is between $350 – $500.
Mariachis in Garibaldi 
If you're looking to party, sing or simply distract yourself in a very traditional way, visiting Plaza Garibaldi is the perfect place to drown out the noise of the city with loud mariachi music. If you want to live an iconic musical experience of Mexico, this is one of the places you must visit, plus you can enjoy a great gastronomic and commercial offer.
Where: Eje Central Lázaro Cárdenas 43, Centro.
When: Available 24 hours a day, but you probably won't find mariachis after 2-3 hours. 
Cost: Depends on the venue you attend or the mariachi you want to hire. 
With this incredible and varied list of nightly activities you have no excuse to spend a night full of fun and life. At Virtual Homes, we want you to live unforgettable experiences, with accommodations to match. With luxury stays in the best locations, you will have within reach every destination you want to explore and fulfill every adventure you crave. We want you to worry only about enjoying a day full of fun, culture and life, we take care of the rest.